Due to the harsh realities of the world and the undeniable necessity to have a mentally stable "human" in order to pass genes on from generation to generation, the evolution of a mind that can ward off negative emotion is one of the end results…
There are five major factors that are working constantly to assure that our concept of self and our sense of reality stays in check and there is a sixth mechanism that helps to facilitate their usage during communication. Let's discuss these first and then we can get into the practical mechanisms we can use to work within the confines of this system.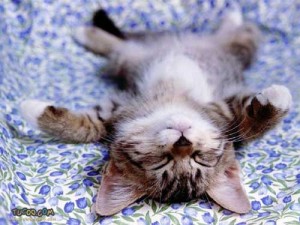 1. The Psychological Immune System. Due to the unpredictable nature of our own response to negative emotions, we have developed what has been termed in the psychological community as a "Psychological Immune System". Our psychological immune system is in place to help us cope with potential or actual negative life events and these could be anything from death to rejection to loss in competition, etc… Simply put, people's psychological immune systems help them to cope with horrible life events (Fiske, Susan T. 2004)
Our psychological immune system includes among other things defense mechanisms, affective forecasting, durability biases, ego defense, rationalization, dissonance reduction, motivated reasoning, self-serving attribution, etc… This is the culprit of our powerful drive to be "right" in our discourses rather than to be "effective".
This immune system is "running" in the background of our mind constantly… monitoring for possible offenders of its predetermined rules and ready to enact any one of the necessary mechanisms to defend your concept of self.
2. Cognitive biases. These are deviations from what would be considered statistically correct or rational judgments. If we were able to erase all emotion from our own decision process, these types of biases would not exist. However, since erasing emotion can't be done these are inherent in most decision making processes. The biases have a powerful filtering and directionalizing effect on our information processing both from an input and output standpoint.
3. Attentional processing. This is the governing of what type of information our mind will sort for at any given time. Depending on what core drives our mind "sees" any conversation potentially fulfilling, it will drive the conversation toward that end. This causes us to sort for, filter and re-present information that will help bring the conversation toward achieving the goal of helping to ultimately fulfill that drive. Evolved interests such as propagation, safety, socialization, status, etc… are underlying determinants in our Attentional processing.
4. Limited brain capacity. Our brain, as powerful as it is, can only handle and process a limited amount of information at any given time. Only 5, plus or minus 2 "subjects" can be dealt with dynamically at any given moment. This places our brain in a situation where it needs to make instant and definite decisions as to what information it will hold and process and these filters are mostly based on, among other things, the three factors above.
5. Categorization. Our brain has necessarily evolved in a way that causes it to instantly "categorize" people, places and things without conscious evaluation. In it's constant search for predictability and pattern so that it can determine "safety" our brain will almost instantly stereotype and "define" people, places and things as good, bad, dangerous, safe, etc… Although this was incredibly useful for keeping primitive man alive while hunting and foraging, it can get us into trouble in a social or professional setting.
6. Working memory. Working memory is a temporary store for recently activated items of information that are currently considered important to the task at hand. This information can be taken in, processed and moved out of short term memory via this system. The main components are the central executive, the visuospatial sketchpad and the phonological loop.
Both the visuospatial sketchpad and the phonological loop act as "buffer stores" where newly acquired information (such as verbiage, speech tonality, body language etc…) is taken in, processed and either dealt with or discarded depending on its "usefulness" in the task at hand. These processes happen automatically while your mind is "thinking" in the background as to what you are going to say next in the conversation.
We talk at a rate of between 200 – 400 words per minute. The actual rate of linguistic thought is debatable, but suffice it to say that it is exponentially faster than verbalized speech. Due to this our mind is free to do a whole lot of processing in the back ground while it is being communicated to.
So what does all of this mean? Almost conclusively, while you are talking to someone their mind is:
Determining how this conversation fits into the overall framework of satisfying evolved drive/s.
Constructing "communication" that will help it achieve the goal of being "right"(rather than effective) which will bring it closer to its goal/s of fulfilling core drives.
Watch out for any information that may "harm it" by either showing that its concept of reality is incorrect or that as a human you are not as fast, strong, good looking, smart or powerful as it "knows" you are.
If it hears negative information, it discards it. If it hears positive information, it processes it and uses it to further its own goals.
If it is forced to deal with negative information, it will selectively find/and/or create information to debunk it.
All of this is happening in their mind, while your speech and body language is bouncing around in their working memory being filtered as their mind is constructing their "answer" to your communication.
Now this doesn't mean that we are basically screwed when it comes to completely conveying our own side of the story in our communication. It does take skill and it takes patience, but it can be done. Now that you understand what governs, or should I say steals away someone's attention while you are communicating with them, we can get into some specific methods for monitoring someone during conversation.
This can help you to understand where someone is, mentally, during your communication so that you may enact other strategies, methods and content to more effectively further your efforts. One of the most important things that we can do to ensure this is employ the usage of sensory acuity. Tomorrow, we will get into the specifics of sensory acuity so that you can begin enacting this right…
To learn more about sensory acuity and other forms of effective communication, please search through my site The Communication Expert or if I am online, connect with me via Skype.
The Communication Expert | David J. Parnell
The Communication Expert Blog