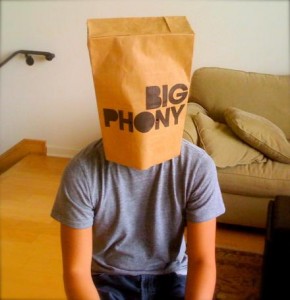 ARE THEY AN EXPERT OR NOT?
This is a touchy subject as you can imagine… Why? Because I am going to blow the lid off of the communication, sales,  relationship and persuasion industries by saying what I am about to say. Now let me forewarn you, there may be a bit of an edge to the tonality of this writing. I may be blowing my horn a bit as well here so please give me a bit of room to run with this… This is a response to all of the email I get from dissatisfied people who have been swindled on someone else's informational products or coaching services. So please, don't shoot the messenger (well sort of…

)
Let me start out with explaining what the average person wants when they are seeking information to help them better communicate. When I am speaking about the average American, I am talking about the guy or girl who gets up in the morning, has their coffee, does the 9 – 5 and comes back home just to do it all over again. Whenever possible they will engage in forms of escapism to more enjoyably help pass the time… This person, the average human, at the subconscious level wants "relief" when they are out looking for information on the web.
They have had some troubles as of recent, whether they be with work or at home and have decided that the ability to communicate better is the answer to pacifying those problems. Sounds good so far, right? Well here is the catch, and pay close attention to this as it will be a life changing epiphany for most people reading it. At a subconscious level, relief can and does attractively come in the form of ABSOLUTION OF RESPONSIBILITY.
IN OTHER WORDS, PEOPLE DON'T WANT AN ACTUAL SOLUTION, THEY WANT ABSOLUTION…
And absolution is usually packaged in the form of a fluffy, easy to follow, 1,2,3 methodology that some yokel created for the masses.  The psychological term for the mechanism that drives us to take this route is known as The Least Energy Expenditure Principle. The laymen term for this is "path of least resistance"…
"Well I bought that CD set and tried my best, it just didn't work out…" "I did my part, they just didn't do theirs…" "I used that silver bullet technique and for some odd reason it didn't work… oh well, I tried."  I am sure you have heard it before and unless you start to pay attention you will hear it again…
YOU NEED TO UNDERSTAND… THAT THIS ISN'T YOUR FAULT!
From an evolutionary stand point, we are psychologically set up to subconsciously take this route whenever possible. The end result is a drive to seek out absolution rather solution. The problem for you as a potential client is that most "experts" know this, and they take advantage of it… A fraction of the coaches and experts on the market today offer any real solution at all. I am basing this on the umpteen thousands of books, websites, training courses and conversations I have had with the so called experts. In my opinion, effective communication can only begin with a thorough understanding of how the mind works. Only then can you begin to prescribe effective solutions.
So you want to be an expert? Or maybe you just want the help of an expert, whether that be in the form of coaching or informational products. Well let me help you out by showing you what a communication expert SHOULD know…
They need to understand how a thought is created from a neurological and psychological level.
They need to understand how information is gathered, processed and stored as memory.
They need to understand how that information is recalled and used as reference information.
They need to understand how the explicit neurological components of working memory function to create our consciousness and how they help in dictating attention and action.
They need to understand how the implicit mind drives behavior, hijacks attention and functionally interacts with the explicit mind to help in dictating attention and action.
They need to understand how beliefs, values, goals and strategies are created, stored and how they interactively function with each other in dictating both action and communication.
They need to understand how various communication components (such as the Meta Model, Milton Model, Presuppositions, Quantum Linguistics, Pragmatics, Tonality, Body Language, Priming, Framing, Etc…) effect the thought process of the people receiving them.
They need to have real world experience in applying these skills and knowledge.
They need to understand how ALL of these things work together to form effective OR ineffective communication, and
They need to be able to assess the specific needs of a given situation and prescribe a functional system for the remedying of the ailment that this situation is creating.
That prescription can be anything from an effective negotiation strategy for closing a multimillion dollar corporate transaction to an effective plan for fostering a romantic relationship or just getting the best deal on buying a new car. Regardless of the problem, they need to be able to use this battery of knowledge to give solutions, not just absolution's.
In my opinion there are only a handful of people that I have run into who possess this combination of knowledge and skills. Betty Sue who has soft touched her way out of an HR department into a communication coaching role HARDLY has these qualifications. The hard charging corporate sales guy who has decided to try his hand at communication coaching, again, hardly has these qualifications. Or how about the person that simply decided to leave Corporate America, took a coaching certification class and started charging money for their coaching services? Do you really think they are qualified? The answer is NO on all accords. So where do I stand?
I've read hundreds of books AND thousands of academic studies in the following disciplines:

Neurology
Cognitive Psychology
Social Psychology
Developmental Psychology
Evolutionary Psychology
Linguistics
Body Language and Facial Expression
My posts and writings are proof of the depth, scope and strength of the knowledge that I have gained and use on a daily basis in my career as the founder of an Executive Recruiting firm and as an Executive Coach. My first book, The Communication Genome Project is forthcoming this fall and is a systematic approach to understanding all of the bullet points listed above. My work is substantial, deep, heavy and effective. Everything is based on academically grounded work as I detest "fluff," and am committed to never allowing any into my curriculum.
I am a Master Level Practitioner of Neuro-Linguistic Programming which is the most advance strategy for interpersonal communication in the world today.
I personally coach Attorneys from the top 50 law firms in the world on their communication AND professional endeavors. This means my methods and techniques are present in the board rooms of some of the most sophisticated and complex deals, mergers and negotiations in the world.
If you want someone to simply hold your hand and tell you it is going to be OK, then you are in the wrong place. But if you are serious about finding an effective solution for your journey, then I am your man. The ability to effectively communicate is highly complex and this is because different situations call for different solutions. When you are ready to embark on that path that leads to your own personal solution, please email me to learn more. Likewise, if I am online, please feel free to connect with me via Skype.
The Communication Expert | David J. Parnell