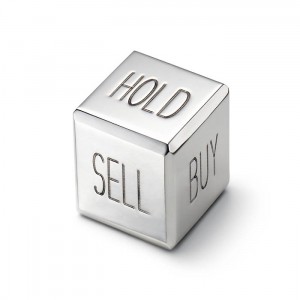 Communication Expertise with Cognitive Rule Sets.
Decision making has been an inherently interesting subject for the field of psychology. In understanding the process by which people make decisions, it is significantly easier to predict and direct their behavior…
For us to move further in our discussion, the term "decision" is important to define and understand first… Now when I say "decision", many people are only envisioning a buying decision which is fair enough.
What most people really don't realize though is that decisions are not only involved, but are the life blood of literally every single turn in our life. When you heard the noise to your right while reading this, you made a "decision" to look that way, or not. When you were walking toward a man on the street last week you made a "decision" to move left or right. When you were in Macy's, you made a decision to NOT buy certain items… Well you get the point.
The actual definition is "the passing of judgment on an issue under consideration" per the freedictionary.com. The question that comes to bear is, where exactly is the judgment is made? Traditionally (a long time ago…) it was thought that when a decision was made, you did this cognitively. In other words:
You want a red sports car BECAUSE it is red and you know it goes fast.
You purchase the sports car and THEN you feel good.
Well subsequent research in psychology and neurology has proven that this is a myth… Actually things do not occur like this at all. Quite to the contrary, your decision making process actually happens in reverse. Decisions are made at the subconscious level, well before they reach our awake/conscious mind.
Let's take a look at what is really going on internally with the cliché scenario of the mid life crisis.
You are sitting in your house at 45 years old and feeling lonely because you are now divorced and have no girlfriend…
Deep down inside your have the sensation you are feeling that you have labeled as "lonely" categorized as "bad" (harmful) due to evolutionary properties, developmental properties and social norms established in your subconscious.
Your subconscious goes to work figuring out how to get rid of "lonely"…
It knows that "lonely" is due to NOT having a woman around, so how do you get a woman?
It knows that Don Johnson in "Miami Vice" always had women. He lived on a boat and drove a sports car.
You know NOTHING about boats, but cars… yes. Sports car = getting women.
Your subconscious MAKES THE DECISION to get a sports car and sends back up to you (your cognition) a visual of a sports car with you driving it and picking up women.
This visual causes the other parts of your brain to release a mixture of hormones that cause certain sensations that feel "GOOD"… These break the lonely feeling.
NOW, your cognitive mind begins to place overt and logical reasons AROUND this pre-made decision to pacify "you" (your conscious, awake mind is "you", your personality…) regarding purchasing it. This is done to avoid any cognitive dissonance over buying the car. (Although your cognitive mind knows you can't afford it, it can and will "flex" to become congruent with your subconscious so as to avoid the anxiety caused by the dissonance of the incongruity).
You begin to say things internally like "I really deserve to get a sports car, I worked hard…" or "I just need some fun and then I will be back to normal"…
WE NOW CALL THE RESULT OF THESE RATIONALIZATIONS (the purchasing of the car) OUR DECISION.
Like it or not, this is what is going on… Do we have conscious control over the actual decision? Yes, of course, should you decide to volitionally exercise control of it. Most people have very limited control over this though and either exercise it in only the direst of circumstances or exercise it temporarily…
In our next post we get right into the nitty gritty of cognitive rule sets and how to elicit them for effective communication.
To learn more about Cognitive Rule Sets and other forms of communication that can help you refine your own effective communication skills, please explore the rest of my blog The Communication Expert, or if I am online, please feel free to connect with me via Skype.
The Communication Expert | David J. Parnell