Today we are going to finish our series by putting this knowledge into action for us. There are 2 active and 1 passive ways to implement values during the course of your effective communication.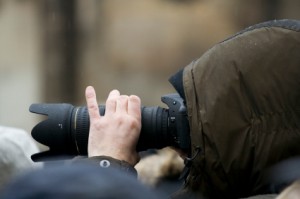 Passively:
1. Surveillance – You can simply keep an eye and ear out for values based content in someone's speech. If you are talking to someone and they continue to talk about all of their wild adventures… It is safe to say that they value stimulation. Also, based on the Basic Human Values theory it is safe to say that they probably also value hedonistic and self-directed circumstances as well. You can also bet that this individual is probably not very interested in talking about conformity or security.
Actively:
1. Elicitation of Values – You can use specific questioning strategies to elicit someone's values during the course of a communication for the purpose of using that information later in the conversation. There are two separate levels at which you can elicit values. As I mentioned previously, an individual's psyche is made up of four major "systems". These systems are the core evolutionary drives (most abstract, held subconsciously and relatively unchangeable), the value systems, the belief systems that surround each value system and explicit goals (least abstract, consciously/logically held, most specific and easiest to change). In light of the fact that values are the "connective tissue" that between a person's core evolutionary drives and their explicit goals value systems can range from very abstract and subconsciously held to very specific and consciously held. So this creates two separate "levels" of elicitation and the questioning to draw out each is directed toward two separate kinesthetic classifications:
a. Action/movement – Questions that elicit what someone HAS ACTUALLY DONE in life as a whole and in certain contexts/scenarios will elicit deep rooted, subconsciously held values. By discovering what people do specifically and making an accurate interpretation of this you will have a clear view into their most abstract value systems.

b. Somatic feeling – Questions that elicit someone's "feelings about…" will elicit their less abstract and more specific, consciously held value systems. When you begin to talk about someone's "feelings", you will in effect be eliciting their EVALUATION of a certain feeling that has arisen inside of them. These evaluations are generally much more critically driven and are in effect a form of rationalization geared toward "making sense" of the somatic sensation. This rationalizing and critical thinking will come from the prefrontal cortex which is in charge of rational thought and as such provides more surface level, consciously held information.

If you had to choose one or another, the deeply held, more abstract values are much more powerful in persuasion and understanding what is really going on inside of someone's head. If you understand these values about someone, chances are that you know more about them than they themselves do. In effective persuasion it is most effective to have elicited and understood both side of the coin. Although the subconsciously held values are more powerful, the consciously held values can cause conflict if they are offended in some way and this can make the difference between success and failure.
2. Priming/activation – You can effectively activate certain value systems during the course of a communication. This can be very powerful when you are attempting to direct HOW someone is evaluating your communication. In other words, you can help direct what criteria someone will use to evaluate the efficacy or worth of the content/subject matter you are presenting. Although an individual will hierarchically categorize values, they will indeed still possess ALL of the value systems in their psyche. This means that even though someone most highly values Hedonistic pleasure over all else, there is still a part of them that values the necessity of conformity in order to stay safe so that they can continue to pursue hedonistic pleasure. Because of this you can "steer" which value system is being used as their lens at a given time. This is done through priming… There are two methods that are effective for priming:
a. Hypnotic/metaphorical language – By creating vivid and "life like" scenarios in someone's mind you can activate particular value systems. For instance, if you create a vivid visual of a robbery that took place and how it affected the lives of an entire family due to the brutality of it, you WILL activate someone's security value system.

b. Questioning – A quick run through our questioning post will help immensely with this… You can use specific questioning strategies to draw specific value based content from someone's own mouth in order to activate certain values. For instance, asking someone how they think YOU should best spend your vacation if you are looking to have an exciting one WILL activate stimulation and hedonistic values in someone.
It is important to understand that your values are NOT digital… they are analog, they are on a continuum and can NOT be turned on and off like a light switch. You can influence them, but you can't CONTROL them. If you learn and practice the above information though, you will be well on your way to becoming a communication expert yourself.
To learn more about Human Value Systems and other forms of effective communication, please visit my site The Communication Expert. I f I am online, please feel free to contact me on Skype as well.
The Communication Expert | David J. Parnell