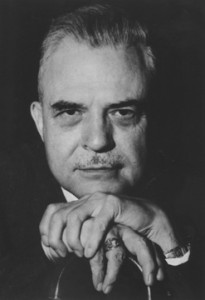 So what exactly is "Hypnosis"? The majority of the world knows hypnosis as the theatrical fireworks that happen in traveling side shows or on TV. The subject is forced into an unbreakable trance and made to cluck like a chicken or kiss a dog… You know the bit.
At the end of the day, those displays are indeed ONLY theatrics. No one can be forced into a trance. Also, once they are in one, they cannot be forced to do something that they wouldn't normally do. It doesn't give you super human strength or irrevocably change any mental wiring. That being said, the process of hypnosis and the usage of hypnotic language as a communication expert are very powerful and functionally effective tools.
In this tutorial we will discuss how exactly hypnosis/hypnotic language works within the brain. We will also cover its usage in everyday conversation so that you may begin to add hypnotic language to your effective communication skills.
[amprotect=2, 3]
The definition of Hypnosis given by Webster's online dictionary is: Noun – A trance-like state that resembles sleep but is induced by a person whose suggestions are readily accepted by the subject. The hypnotist uses communication that is governed by a set of rules to produce this trance-like state…
The EXACT neurological process by which hypnosis "works" is still up for debate, but the physiological processes that follow an induction are quite clear.  There are three main areas that endure a strong and noticeable change during induction and hypnosis.
The Nervous System

: Your Autonomic nervous system is the main system for transmitting signals from the central nervous system to internal organs and systems such as the pulse, heart beat, glandular activity and digestive tract, etc… The Autonomic is broken into two parts, the sympathetic which increases activity and parasympathetic which decreases activity.  During hypnosis, the parasympathetic system is activated and slows all of the above processes including a few others. The helps achieve the relaxed, trance like state.

Hemispheric brain activity

: The brain has two hemispheres, the left serves the purposes of active selective attention and dealing with logic, language, raw information and reason. The right hemisphere deals with spatial ability, facial recognition, visual imagery, creativity, etc… During induction and throughout hypnosis left hemisphere activity is decreased and right hemispheric activity is increased.

Brainwaves

: There are four levels of electrical activity emerging from the brain's function.

i)       

Beta

(14-30cps) This is normal conscious activity… We experience arousal states here such as anger, fear, worry, etc…
ii)     

Alpha

(8-13cps) This is considered a non-arousal state. It is indeed normal consciousness but this is where pleasure and tranquility are experienced.
iii)   

Theta

(4-8 cps) This is deep relaxation. In this state we can experience uncertainty, daydreaming, deep tranquility and creativity. Theta has two sub-states:

(1)   Class I – This is a relaxed drowsy state and is experienced on the way to the next stage which is Class II.
(2)   Class II – This is a deeply relaxed state and full blown hypnosis. In this state you experience automatic efficiency and sustained mental performance. It is great for solving problems, processing perceptual experience and retaining memory.

iv)   

Delta

(.05-4cps) cycles per second. Sleep. No emotional sensation. Hypnosis cannot reach this…
As an illustration, hypnosis is a great example of how communication can have a powerful impact on people. Let's bring the reins in a bit for a second and come back to "persuasion-reality". Regardless of what you have seen on TV, people can not be forced into hypnosis and instantly mesmerizing someone with communication is almost definitely an urban legend. Is it possible? I suppose… Just like it is possible that you can win the lottery. Is it probable? NO!
I have read a number of "stories" that purport instances of instant induction and there are a number of professionals who claim the ability to do so. To the best of my knowledge though, they have all been debunked… As far as clucking like a chicken or feats of strength, these are generally stage acts.
Clinical hypnosis though is a thoroughly examined, studied and documented field. Although it's effectiveness is generally patient dependent, it has proven to be effective. Also, the above mentioned physiological changes are undeniable… These changes are objective, empirical evidence that Hypnosis exists and does indeed have an effect on the mind and body. Hypnotic language is indeed a very powerful and effective communication tool for lulling the mind into a state of "suggestibility" and thus giving you more control over the communication.
[/amprotect]
To learn more about Hypnotic Language and other forms of communication that can help you refine your own effective communication skills, please explore the rest of my blog The Communication Expert, or if I am online, please feel free to connect with me via Skype.
The Communication Expert | David J. Parnell